The 2019 Drive for Charity is:
THURSDAY MAY 16th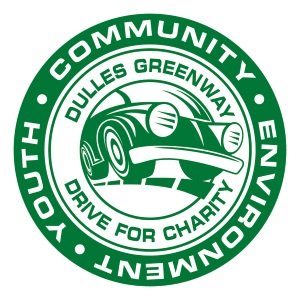 2019 SPONSORS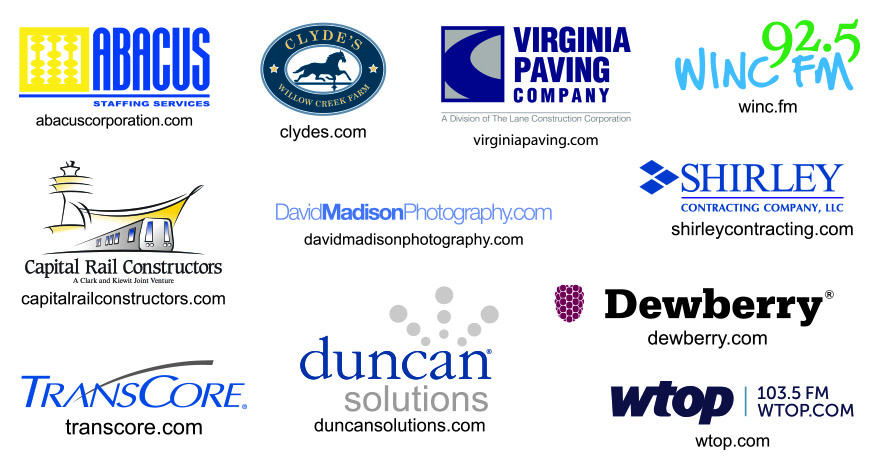 ABOUT CHARITY DRIVE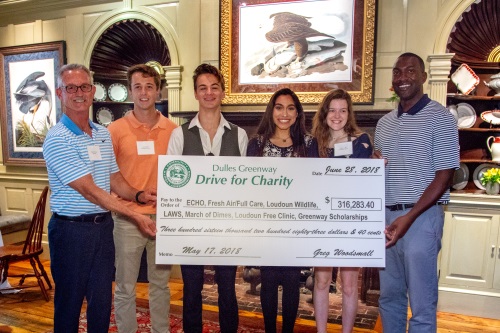 Since the toll road opened in 1995, the Dulles Greenway and its parent company Toll Road Investors Partnership II, L.P. (TRIP II) have a long-standing commitment to Loudoun County welfare. As a long-time business partner with the County and its residents, it vitally important to the Dulles Greenway to support local charities and impact lives for the better.
The Dulles Greenway has always provided funding for local youth sports teams, elementary school fundraisers, and high school graduation events. In 2006, the Dulles Greenway had a desire to expand its support of the community even beyond these levels and it created their annual Drive For Charity.
Drive for Charity is a day each year in which tolls collected on the Greenway are dedicated to local Loudoun charities and is very often the busiest day of the year on the roadway. The Dulles Greenway is proud to have contributed $326,805.86 in 2019 and $3,715,817.76 over the last fourteen years!
In 2019, the Drive for Charity is Thursday May 16th and we are working with the following seven charities and the Dulles Greenway Scholarship program to share in the distribution of the Drive for Charity one-day revenues:
DULLES GREENWAY SCHOLARSHIPS
Education is a foundation for the future and the Dulles Greenway has long recognized the up and coming shining stars in Loudoun County. In 2000, we established the annual Dulles Greenway Citizenship Award, a scholarship to assist graduating seniors from Loudoun public high schools.
The Dulles Greenway Citizenship Award was designed to commend and reward those students who consistently reflect excellence in character and who have demonstrated their leadership skills by making a positive contribution to the community. We are proud to have provided scholarships for 154 Loudoun County Students, with at least one student from each of the County sixteen High Schools. The Dulles Greenway will continue to work with Loudoun County schools and support the future of education.
With Greenway 'Drive for Charity' funding, here's how this year's recipients have benefited:
March of Dimes, the funding from the Dulles Greenway Drive for Charity is used to fund the NICU Family Support project at Inova Children's Hospital which provides information and comfort to families in the Neonatal Intensive Care Unit. Through the generous funding from the Drive for Charity we provided a NICU Family Support Specialist to oversee 70 social activities for 1,200 families; provide over 180 classes to parents, ranging in topics such as Infection Prevention to Development Care and Infant Nutrition. It also made it possible to partner with Postpartum Support VA this year to provide support groups to moms and dads.
ECHO, a nonprofit that offers lifelong support for adults with disabilities. ECHO provides skill building, job placement and transportation. Their services empower individuals to be active members of the community. Thanks to the generosity of the Dulles Greenway, ECHO has purchased approximately nine 12-passenger vans with the funds they received from Drive for Charity. ECHO is one of only a handful of providers in Virginia which has its own fleet of vehicles to provide daily transportation to their workforce. As a result, ECHO is removing one of the significant barriers to employment for people with disabilities. The vans run approximately 245 days per year and cover over 264,000 miles annually.
Loudoun Abused Women's Shelter (LAWS) provides crisis intervention, support and advocacy for victims of domestic violence, sexual assault and child abuse in Loudoun County. Last year, the Drive for Charity donation made it possible for LAWS to provide emergency shelter to 61 adults and 41 children fleeing violence; crisis intervention to 881 victims of domestic violence, 158 victims of sexual assault, and 166 child victims or witnesses of abuse through LAWS' Youth and Children Services. In addition, LAWS' Loudoun Child Advocacy Center provided services to 242 children involved in abuse investigations. www.lcsj.org and www.loudouncac.org.
FreshAir/Full Care, a Loudoun based all volunteer charity, which will use the funds from the Drive For Charity Event to assist low income working parents to pay for the cost of summer Camp for their children. This provides the children with a safe and enriching experience through the summer months. Last year, 108 children were assisted in attending various camps throughout Loudoun County. Currently, there are 548 Loudoun working families on the income eligible waiting list for childcare assistance for their 871 children.
Loudoun Wildlife Conservancy, this critical funding helps us provide free educational programs and nature field trips, citizen science programs, habitat restoration projects and more to the community. In 2015, these programs drew nearly 2,500 people who learned about our natural world and environmental issues that affect Loudoun County. We expanded youth and family programs which engaged 750 children in the new "Going Wild" nature field trips across Loudoun. the funds also allows us to continue our Monarch campaign as this pollinator is being considered as a threatened species under the Endangered Species Act. Drive for Charity money allows us to give milkweed to teachers and schools planting Monarch way stations and give free talks across the county and beyond. The funds continue to support our Audubon at Home program and Plant Nova Natives where we work to bring native habitat back to our communities.
Loudoun Free Clinic, offers expert medical care and something that cannot be measured–caring support and a community to which our patients can turn. The clinic will be using the funding collected during the Drive for Charity to increase patient services for current patients and patients waiting for medical care. For every $1 donated, $8 in care is given to our patients. www.loudounfreeclinic.org
Dulles Greenway Citizenship Award was able to expand its program to ensure long-term funding. The Citizenship Award was established in 2000, awarding its first scholarship funds in the spring of 2001. Since that time more than 201 students have received scholarships for college. In 2019, the program awarded $2,000 scholarships to 16 students from public high schools in Loudoun County.